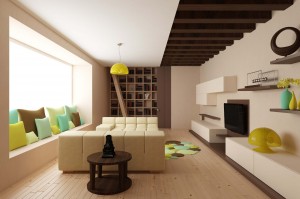 A serene, harmonious home. A vibrant, thriving office. An inviting place that beckons you as soon as you walk through the door.
Does this describe where you live and work? If not, it may be time for a space clearing.
Your experience in a particular space is deeply connected to the ways in which the energy is flowing—or not flowing—in and around it.
When there is an alignment between you and your environment, magic happens. Your life opens up in beautiful, often unexpected ways.
If you live or work in a place where things just don't seem to click, chances are that you're feeling the effects of residual energy. You may feel stuck, nervous or conflicted when you're there. Or perhaps things have been difficult and uncomfortable ever since you moved in.
Clearing the stagnant energy, along with any leftover imprints from past emotional or physical trauma, creates a profound shift in your space and, in turn, your life. The energy becomes brighter, more beautiful and expansive. You feel at ease, uplifted and inspired.
What does a space clearing involve?
First, I cover every inch of your space three times (yup, three). The first time I get rid of any blocks that come from emotional, psychological or physical stress. The second time I clear all the energy coming from the earth itself that is negatively affecting the space. The third time I shrink all of the gunk that's coming from your technology.
This will take anywhere from 4-6 hours for an average home.
Once the energy is flowing beautifully, I do a personal clearing for each adult and child who lives in the home, or the people in charge of the business, as the case may be. I'll even include pets if you like.
You'll get a detailed recording of all my feedback from the clearing and a chance to ask me questions about it.
You also receive one month of follow-up support. I will check in with you at 2 days, 1 week and 3 weeks from the clearing so you can ask me questions, share what's been happening and receive additional individual clearings for each person as necessary.
Alana cleared our woodworking shop just after we moved into a larger space. The week after the clearing we had at least 2 calls a day for new business, which is unusual. Three months later business has increased close to 20%, we have a new employee, our front office space is rented out and we have jobs lined up months in advance. Plus the space feels great and the guys can work more efficiently. It's been a great experience!
~ Jenn Plew, co-owner Vintage Woodwork, BuiltByJason.com
If you're ready to lift the energy of your home or office, click here to schedule a free 15-minute, no pressure consultation. We'll discuss your specific situation and how a space clearing can transform the energy.
Prices start at $750**
**Cost will vary depending on the size of the space and the length of time it takes to clear.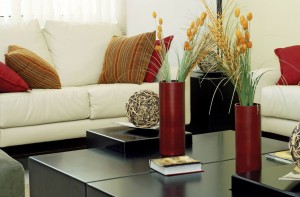 The energy clearing experience was amazing. Right from the start she was able to answer questions that I had in my mind for years and never found the answers. My home immediately felt different. It was lighter and brighter, like we could see better, breathe better. It felt warm and it felt like my home again. 
We are all sleeping better! Yay! No more restless nights of sleep. We wake up feeling rejuvenated. The communication in the household has changed. Our thoughts are clear and we are more at peace. We can handle conversations and situations more confidently. 
My husband received an unexpected promotion at work after the clearing and my creativity has blossomed once again. I'm finally getting my artwork back out to the public. Life is good again. There is love, light and peace in our home and within us. 
Alana is a gifted healer and so inspiring! She makes the whole experience so comfortable. Thank you, Alana!
~ Trisha J.

Space clearing is ideal when:



*  you feel uncomfortable, fearful or unsafe in your space
*  you or a family member(s) are not sleeping well or feeling well in general
*  there is excessive conflict between family members, neighbors, roommates or employees
*  you or your business feels inexplicably stuck
*  the space has a negative history (i.e. bankruptcy, divorce, failed business, trauma)
*  you want to sell your home
*  you've just moved into a new home or office
*  you're ready for a fresh start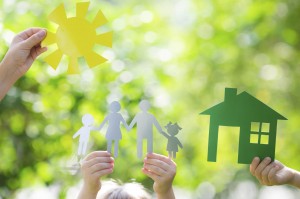 In the world of energy work, I often find myself simultaneously interested and open … and also skeptical of claims that feel too confident or too sure of how it all works. My experience of Alana's home clearing left me feeling only interested and open. She has an amazing way of standing with confidence in her skills and her trade while approaching her work, and me, as her client, with humility and respect. I felt so comfortable asking her questions and loved the clarity of her communication in the recorded feedback afterward. Everything about my experience said, "Alana can be deeply trusted."
Frequently Asked Questions:
Will you travel to clear my home or can you clear a space long-distance?
A space can be cleared remotely however at the moment I am only working with in-person clients in Ventura, Santa Barbara and Los Angeles counties. I also travel to other areas within California for an additional fee. Occasionally I travel elsewhere in the US and Canada, and am happy to discuss an in-person clearing if I'm in your area. Schedule a consultation and we'll talk about it!
I do remote clearings occasionally, on a case by case basis. If my schedule is too full, I will refer you to several colleagues who all do excellent work.
How often does a space need to be cleared?
You can have your space checked after a year if you wish. Remember that this first clearing is getting rid of all the stuck energy from the time the structure was built (or even beforehand). That's a lot of built-up yuckiness. A space clearing should hold for several years unless there is a traumatic event that impacts it. I do offer a discounted price for returning clients.
What about the electro-magnetic fields – will they grow back?
They shouldn't unless you have repairs done or bring new technology into the space. When this happens, you can have those specific items cleared.
Strange things have been happening in my home. I think I might have a ghost. Can you get rid of it?
Yes, I can. Clearing a ghost has a huge positive impact on the energy of a space. Helping stuck spirits cross over is one of the most rewarding parts of this work for me. (Side note: I didn't believe in ghosts until I started doing this work and it's totally OK if you don't believe in them either).
 As someone who does energy healing work, I wasn't sure it was necessary to get my home cleared by someone else.  However, intuitively my home was still feeling "off" no matter how much sage I burned or mantras I chanted.  My son began waking in the middle of the night, scared and afraid to be alone in his room or anywhere in the house.  This went on for at least a month and so I decided to call Alana for a space clearing for our home.  Within less than a week my son began sleeping through the night and has been for over a month since the clearing.  Also, my husband and I who had been having intimacy and communication challenges began to see a positive difference in our relationship immediately after the clearing.
Alana shared with us that the energy was very stuck in our home and she cleared ghosts from my son's room and our room.   Overall, our home feels lighter and brighter and all of our relationships within the family have improved.  I strongly recommend a space clearing for anyone wanting to take the energy of their home to a higher place and I am so very grateful to Alana for the work that she does.
~ Sat Nishan Kaur, Kundalini yoga teacher, Reiki Master, Musician & Singer, Spiritual teacher  SatNishanKaur.com

Click

here

to book your free, no pressure, 15-minute consultation now.